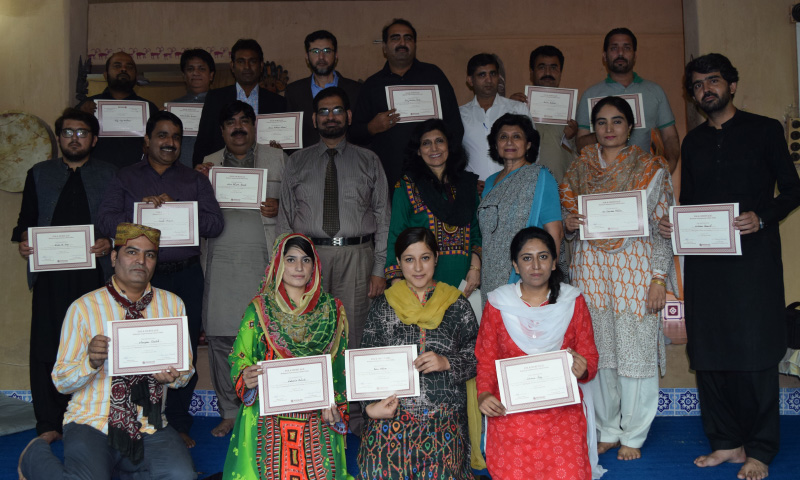 Mehergarh organized a three-day training on Folk Heritage – Making & Implementing Culture Policy at Mehergarh training center from 4th to 6th October, 2019. For the training, 18 participants from Public and Private organizations or culture departments took part in this 1 credit hour course comprised of 25 hours of instructions.
The course components included getting a professional understanding of what entails folk heritage, fully understanding the purpose of a culture policy, learning about Pakistan's National Culture policy and provincial culture policies and techniques and strategies for policy implementation.
Mehergarh approach is embedded in rediscovering and owning the depth and breath of our diverse culture, which is thousands of years old. We believe that transforming the culture and grounding the initiatives in it is crucial to our work.