Mehergarh: A Center for Learning
In a country where violations of the basic rights of individuals are not even acknowledged by the victims themselves, and where humiliation and deprivation are so deeply rooted in the traditional socialization processes that they have become an ordinary part of life, Human Rights Education must be seen as a foundation necessary for any kind of development, be it social, political or economic.
The root causes of human rights violations are embedded deeply in our social structures and governance systems. In order to deal systemically with Human Rights violations, and to work positively towards building a society where rights are commonly respected and nurtured, we need to re-invigorate our indigenous social movement. We believe that establishing a sustained effort to promote Human Rights Education in Pakistan is an important place to start.

We feel strongly that many of the young people in Pakistan today desire an opportunity to more fully understand the socio-political power dynamics of our country. We also believe that it is important to re-create the activist spirit in development work. There is a need to prepare a cadre of young leaders who can be groomed, not just to take on leadership roles in general, but to be mobilizes of other youth who are focused on crafting Human Rights as an underpinning platform for their generation.
There are hardly any forums in Pakistan that can provide this opportunity. Most of the core institutions in our country, from the family to educational institutes, only seek to reinforce the status quo. Attempts to bring a rights-based approach to development have been undertaken, but most of these still lack a true spirit of humanity. There are some institutes that provide Human Rights training, but in the face of the power of the countervailing social forces that continue to attract the young generation either towards extremism or hedonistic apathy, it is important to expand this capacity.
However, there are perceptible winds of change. The past few years have seen a lessening of state control over media, the most powerful tool of information. Women have been given thirty three and a half percent representations in local governments. While the religious right has entered political mainstream, concurrently there is a shift in the state towards a more liberal and progressive agenda.
Most encouraging for our initiative, the government has declared 2005 as the Year of Youth, and is working towards finalizing the first youth policy ever. Its draft states "Youth will have to become, and act as, an agency of change rather than a passive subject and target of change." Among the declared objectives, is to "Promote values of tolerance, mutual respect and affinity with fellow citizens across Pakistan" The government has undertaken to work towards a National Youth Study Institute, a youth portal and Youth Resource and Support Centers, as well as a Young Citizens Volunteer Corp, among other components.
The proposed institution will buttress these efforts, providing leadership with alternate visions in line with the State's new agenda "Youth for truer, deeper democracy". We believe this will compliment and take forward the state's concept of "youth friendly country, country friendly youth', and the year of Youth will be a perfect time to launch this effort.
Who We Are
Dr. Kamran Ahmad
Dr. Kamran has a PhD in South Asian Spirituality in addition to other degrees in various disciplines from the USA, and he has taught both Religion and psychology at universities in the USA and Pakistan. Beyond academic settings, however, he has traveled around the world over the last three decades, exploring various spiritual traditions, including various Sufi Orders. He is therefore able to pull out the essential elements of spirituality that underlie the different forms, and identify them in the everyday life of Pakistan. He has also been involved with the civil society of Pakistan over the years and has been working as a Clinical Psychologist with the International Civil Services for the past decade.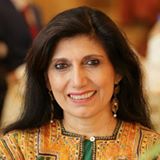 Dr. Fouzia Saeed
Dr. Fouzia Saeed, a social scientist with a PhD from the University of Minnesota, who has repeatedly raised issues when it was not acceptable to talk about them. Her book on prostitution, Taboo! (OUP, 2001-reissued 2011), The Hidden Culture of a Red Light Area," based on 8 years of field research among prostitutes in Pakistan, provoked a national debate on women's mortality. Her recent book, Forgotten Faces (Lok Virsa 2011), describes the paradox of fame and stigma faced by the female stars of Pakistan's folk theater. Her work on women in slavery, women's mobility and violence against women also helped Pakistani society to recognize these issues when they were only unspoken truths. She has worked for the United Nations and other international development organizations. She is a founding member of Mehergarh, a human rights institute.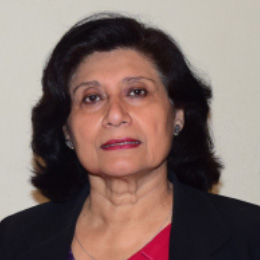 Ms. Maliha Husain
Ms. Maliha Husain is the Executive Director at Mehergarh: A Center for Learning, a non-profit organization working on human rights, with a special focus on the rights of women. Maliha Husain has twenty plus years' experience of working on women's issues in Pakistan and the United States. Her areas of focus are Human Rights, Gender & Development and Economic Development. In the States, she was more involved in the economic development of women, including Micro enterprise Development and Micro Finance. Her recent work is focused on gender equality and creating dignified work environments in Pakistan. She is actively involved in the nationwide implementation of anti-sexual harassment legislation; the two laws that were passed by the Government of Pakistan in the beginning of 2010.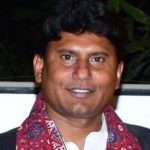 Mr. Veerji Kohli
A human rights defender originally from the Nagarparkar area. In his childhood he experienced the harsh realities of bonded labor himself. Veerji aims to end the evil of bonded labor from Nagar and Tharparar region by challenging the illegal practices in the feudal system there. He took a stand against many landlords and got thousands of men, women and children released from illegal bondage. He raised countless questions on issues of minorities, women and vulnerable communities. He introduced solar penal for producing electricity and water filtration plant for clean water in his village. Veerji became the Chairman of Berano union council of Tharparkar after winning elections as an independent candidate and later joined Pakistan People Party. His broader struggle for the rights and the uplift of communities in the region continues.