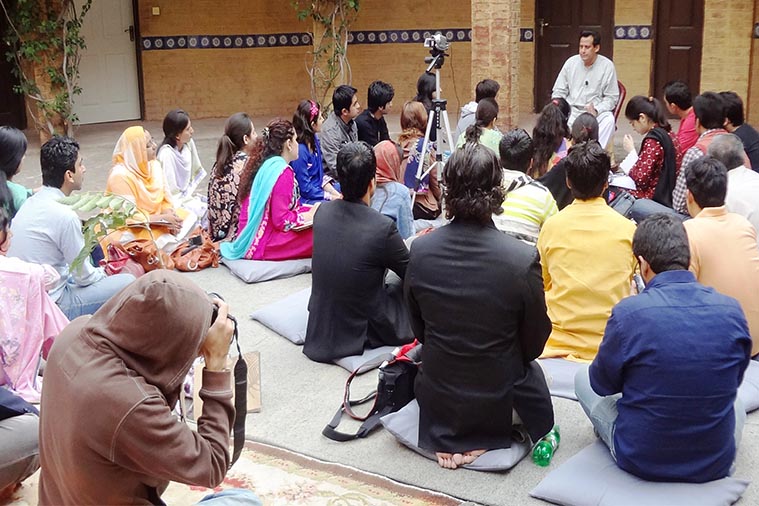 This program focuses on developing leadership qualities in young men and women who are interested to be at the forefront of Pakistan's social movement in future. These youth undergo rigorous training to undo their biases created through their normal socialization process. The hope is that their capacity for leadership will organically emerge as they are guided to identify opportunities where they could organize small civil action efforts for social change.
Mehergarh Youth Consortium
Mehergarh Youth Consortium has been formed to provide a platform to different youth forums in the country for the purposes of strategizing and collective action. The Mehergarh Youth Consortium is a Consortium of loosely structured progressive youth organizations, networks, forums and groups.The Consortium includes an Advisory Board of seasoned senior social, political, human rights, women rights and peace activists who seek to transfer their years of practical social activist experience to the youth.
Youth Groups – Azad Naujawan
In order to ensure capacity building of youth, youth groups under the title of 'Azad Naujawan' have been initiated by Mehergarh. These are eight week courses where selected youth participants are asked to attend sessions twice a week on topics ranging from violence against women, democracy, peace and pluralism.