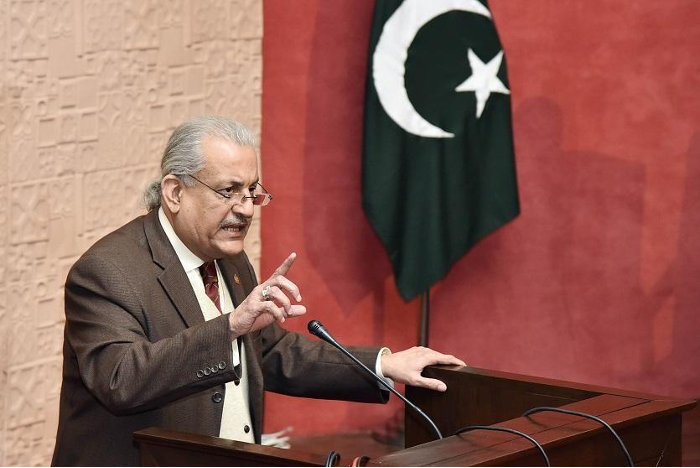 Mian Raza Rabbani was born on 23 July 1953 in Lahore, Pakistan. He received his BA and LLB (Bachelor of Law) degrees from the University of Karachi in 1976 and 1981, respectively. He is a well-known and seasoned politician, senator, author and an activist.
He served as the 7th Chairman of the Senate of Pakistan from March 2015 to March 2018. The 18th   constitutional amendment – A landmark in the history of Pakistan's democracy; to empower the provincial governments, is one of his achievements in his political career.
He has been elected a senator six times since 1993 from the Sindh Province. He was very close to Benazir Bhutto, who had appointed him the party's deputy secretary general in 1997 and leader of the opposition in the Senate in 2005. Rabbani has served as Federal Minister for Inter-Provincial Coordination, Minister of State for Law and Justice, and Leader of the House and Opposition in the Senate. Raza Rabbani was unanimously elected as the Chairman of the Senate of Pakistan in March 2015.
Rabbani has written in support of socialism, communism, constitutional justice, and left-wing ideas. He is the author of the following books:
LFO: A Fraud on the Constitution
A Biography of Pakistani Federalism: Unity in Diversity
Invisible People.
The Smile Snatchers
Some other resources (Mehergarh's publications and productions) that provide information about Senator Raza Rabbani are given below: